All proceeds help fund CelloBello's educational projects.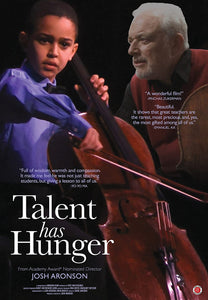 Talent Has Hunger (2016) [Digital Rental]
Talent Has Hunger is an inspiring film about the power of music to consume, enhance, and propel lives. Filmed over 7 years, the film is a window into the mysterious world of the artist, the passion that can grip and sustain a young player from childhood through the last days of life and the years of sacrifice and dedication a budding artist needs to fulfill one's talent. The film focuses on the challenges of guiding gifted young people through the struggles of mastering the cello. Through the words and actions of master cello teacher, Paul Katz, it's clear that this deep study of music not only prepares wonderful musicians, but builds self-esteem and a cultural and aesthetic character that will be profoundly important throughout his students' lives.
RENT NOW
Tonal Tailpiece with Fine Tuners by Kenneth Kuo
CelloBello is excited to announce a retail partnership with Tonal Tailpiece, created by New York-based cellist Kenneth Kuo. Made-to-order and hand-crafted in Norwalk, CT, the tailpiece is made of carbon fiber and composite materials to produce a more vibrant sound with extra resonance, deeper bass, more focus, faster response and a clearer tone. The Tonal Tailpiece is used and endorsed by Brinton Averil Smith (Principal Cellist of the Houston Symphony) and Robert DeMaine (Principal Cellist of the Los Angeles Philharmonic).
BUY NOW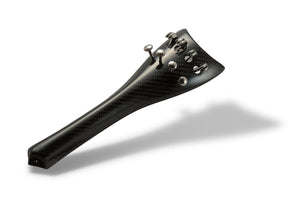 celloGard Foldable
"Imagine my trauma when a gust of wind blew in and tipped over my Guarneri, cracking the top of the cello. If only I'd had a celloGard! It's a simple, effective invention - low-cost insurance against sudden accidents." – Paul Katz


Learn More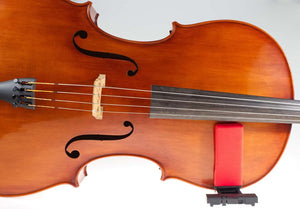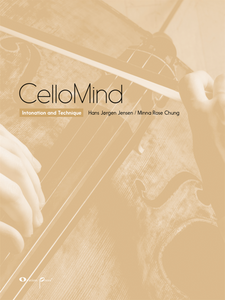 CelloMind - Intonation and Technique (Digital Edition)
by Hans Jørgen Jensen and Minna Rose Chung
Shop Now
CelloBello Unisex Hoodie
"I still have not found anything more permanent or more beautiful than music."
Shop Now